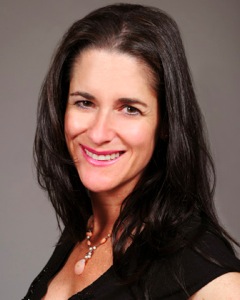 My style is directive, dynamic, and compassionate. I love to develop rapport quickly with my clients to create a safe and comfortable environment even when addressing uncomfortable topics.
Over the past 20 years of helping clients with many different issues, I've developed the ability to quickly find what's stopping you from making a change, heal an emotional wound, or just find that deeper insight you've been struggling to find.
My view of sex therapy is simple. If you are having a conflict or something you are struggling with sexually, it helps to talk about it. Plain and simple.
Many people do not grow up in environments where it is encouraged to discuss sex and sexuality and many people are raised by a parent/parents who may be uncomfortable themselves and history continues….We all are here because of some form of sexual experience.
Sexuality is part of many peoples lives and it can be nurtured and encouraged and can be something discussed to work towards a more positive experience/feeling about it. Everyone, at some point or another during their lifetime, will have something they could benefit from talking about in the sexual realm.
This could be as simple as, "is it normal to not have an orgasm every time I have intercourse" or as challenging as, "I want to talk with my partner about my sexual needs but I just don't know how to say anything without hurting his/her feelings."
Are you an adult or adolescent struggling with anxiety or depression? Do you find that you're stuck and can't make a change or that you feel like you just need someone to talk to?
Are you in need of a supportive place in which you can feel safe to talk about things you know you need to address?
If this is something that resonates with you, I am happy to talk with you about whether I might be able to help you with any number of issues you might be having.
I have worked with couples in a variety of contexts over the years and have most recently completed the Gottman Method Level 1 training (soon to complete Level 2) in order to provide a more comprehensive and helpful approach to couples who are working towards having a "healthier" relationship.
This specific therapy is useful for people who want to make that commitment to doing exercises that provide results and who appreciate the impact of research and implementation of findings.
Partners can work with me to find a greater respect, closeness and affection toward one another and to work at breaking through conflict and finding resolution. To read more, go to gottman.com.
Addiction is something that many people are very familiar with. Addictions range from people struggling with excessive use of drugs and alcohol to gambling and shopping. In todays world, there is also the commonly referenced "sex addiction."
Sex addiction is a negative relationship with a sexual behavior. While negative is a very subjective term, it's helpful to identify something negative as compulsive and obsessive. Many people I have worked with have struggled with sexual behaviors that they are trying to stop.
I have also worked with people who have decided to get help, for use of drugs and/or alcohol, whether in AA or in more holistic ways. If you are someone who finds yourself feeling challenged by your excessive use of something and you want to make a change, I can work with you to come up with the solution(s) that might work best for you.
Pie Therapy is a simple, fun and yummy introduction to baking with a therapeutic twist. This is a class that I "baked" with a colleague of mine to create a space for people to work on different personal challenges, such as anxiety and perfectionism, through the transformative experience of learning how to make pies.
Attendees can gain the following through the class: insight into anxiety; ability to explore and manage perfectionism and other control related issues; ability to identify triggers related to ones experience with food; ability to acknowledge and release judgment of self and comparison to others; mindfulness based techniques to help reduce anxiety when approaching a task and how to stay present in the moment through the process.
A personal self-care plan incorporating core issues are learned throughout the class. There are opportunities to connect and bond with others. This is not to mention that people learn the basic skills to create an outstanding pie which is taken home at the end of class. And to wrap it up, you will get a chance to eat some yummy pie and bask in the enjoyment of having done it yourself!
In order to provide supervision to a MSW who is looking to obtain a license, one must take courses so that they can provide the necessary support and structure to the MSW.
If you are looking for supervision and feel that you might be interested in my approach, philosophy or areas of expertise, I would be happy to talk with you.
I have had the pleasure of working with student's who are obtaining their MSW's. All students must do an internship in their first and second years of their Master's program.
There are times when an internship may not have an available MSW or LCSW on staff to provide supervision/Field Instruction.
I have been used as an adjunct resource to provide external Field Instruction to students so that they can still have an opportunity to be part of an agency with hands on exposure to the field of social work. In the event you are an agency who is in need of an external Field Instructor or who would like to utilize a student working towards their MSW as an intern, I would be happy to discuss this.

As a social worker, I have had the opportunity to visit people in their home environments in a variety of contexts (family homes, group homes, nursing facilities, hospitals, etc.).
I find that it can be a very helpful service to offer some people because they may have difficulty making it to a therapy appointment.There are many situations that might warrant my mobile service and this is why I decided to launch this as part of my private practice as an option.
Any of the following are just a few that might contribute to your choice to have me come your way: confidentiality/anonymity, convenience, absence of car, physical limitation, childcare issues. This is something we can discuss to see if it is the right fit for you. I can essentially meet you at home or at your place of work.
I like to offer Skype sessions for clients who not able to make it into an office. Some people are traveling for work or might be on vacation or may not be able to squeeze in an appointment at an office during a particular week.
Many people have found this option as very helpful when they are putting forth effort to make some sort of therapy fit into his/her lifestyle. IF this is something that is appealing to you and it is the best option, we can work to find a time that best suits you.